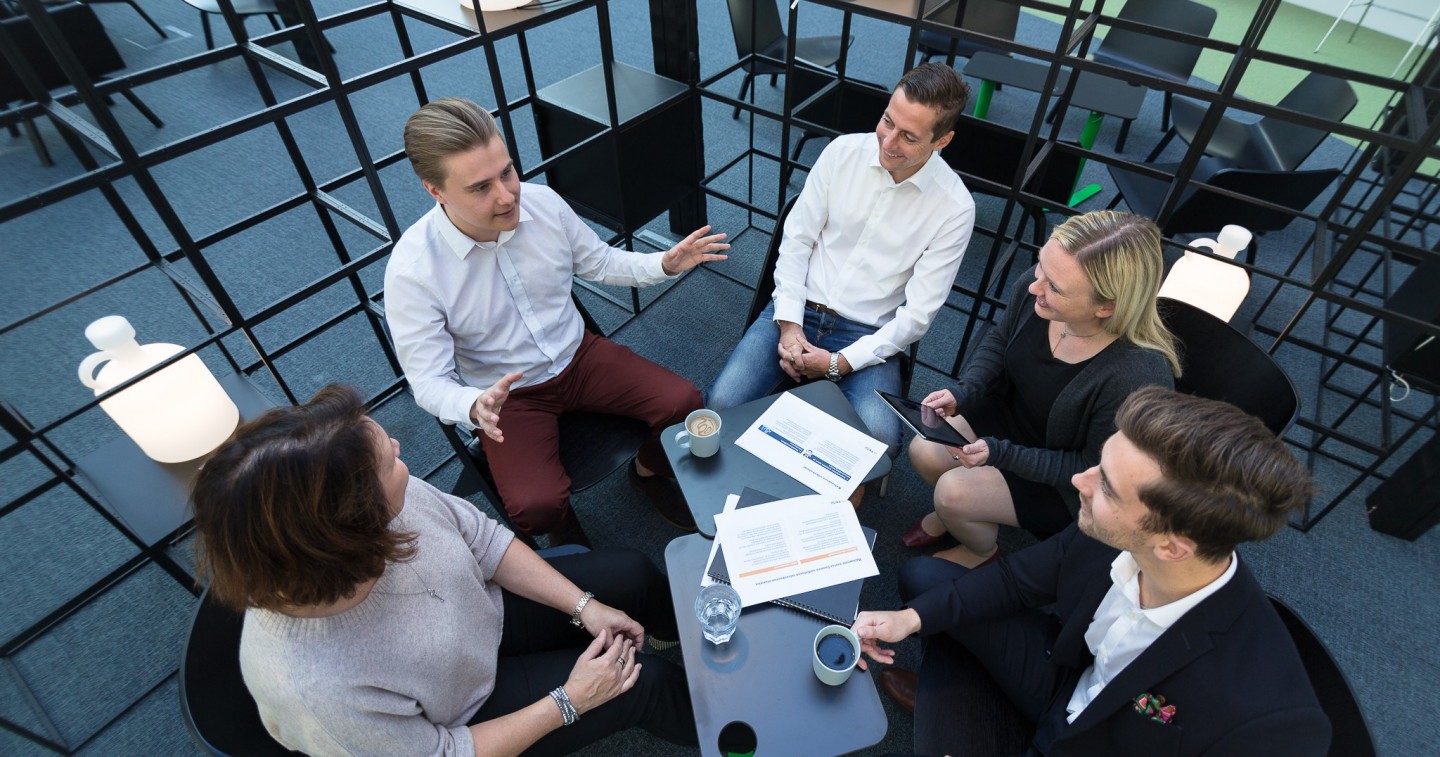 Interested in the Finnish economy and private equity? Eager to learn more about different industries? An eye for detail and the ability to see the big picture? Interested in creating real impact on the Finnish industry?
We are looking for an Investment Analyst to join Tesi's dynamic Growth and Industrial Investments team for a full-time position. We offer you a chance to work with top professionals in the venture capital and private equity industry and accelerate the international growth of Finnish companies. We are involved in enabling growth, creating new jobs and solving the challenges of sustainable development.
What you will be doing
You create value by identifying opportunities in emerging markets and by developing insights for our investment portfolio. Your tasks will comprise of industry and market research, supporting investment managers with deal sourcing and preparation of presentation materials. You have a possibility to participate in business case negotiations and do also some financial modelling together with your team. You ensure the quality of our investment process through your own professionalism. To be successful in your job you enjoy working with people in close connection with external partners like companies and other investors as well as all Tesi teams.
What are we looking for?
We are looking for a high-potential candidate who can combine commercial thinking with a data-driven attitude. You have preferably some years of work experience in e.g. management consulting, business development, financial services, investment banking, ESG, or market research. In addition to work experience, a university degree gives you a good foundation for the job.
An ideal candidate can impress people with both results and compassion. An understanding that one truth may not always exist is important. Being aware of investor´s role in supporting portfolio companies and willingness to be also a part of their long-term success is meaningful for you.
You are fluent both in Finnish and English and have a demonstrated capability to make compelling presentation material. Experience from complex, cross-functional teams will also help you succeed in this role.
What's in it for you
We offer you an extensive opportunity to grow professionally and deepen your expertise. At Tesi, you will have a great chance to broaden your network as well as get insight into venture capital and private equity. We offer you the best-in-class tools for developing insights about private markets and the opportunity to improve your analytical skills. We also offer you a competitive compensation package.
As a work community, we encourage continuous learning and professional development. We want to create a diverse combination of skills and perspectives in order to drive a real impact on the Finnish economy. Our values guide us every day and the well-being of our staff is very important for us. You will have 42 great colleagues working with you at our Ruoholahti office in Helsinki and remotely. As an employer, Tesi believes in equal opportunity, strong work-life balance, and that diversity empowers our people and our business.
Please note that the actual application form as well as more detailed information can be found in S&S Consulting's ad. The application deadline is 29 September.
Tesi (Finnish Industry Investment Ltd) is a state-owned investment company that wants to raise Finland to the front ranks of transformative economic growth by investing in funds and directly in companies. We invest profitably and responsibly, hand-in-hand with co-investors, to create the world's new success stories. Our investments under management total 1.9 billion euros. www.tesi.fi | @TesiFII