Angel investor Ari Korhonen believes that working with early-stage companies is extremely motivating. "Meeting young, innovative people, learning something new all the time, and every day is different." What sort of problems does a competent owner help companies to solve, and how is such help given?
"I wondered whether I should become an entrepreneur once again, or whether I should start mentoring and coaching others. Being involved with many companies seemed to be more interesting option, so I chose to become an angel investor after exit" explains Ari Korhonen.
Over the last 13 years, Korhonen has made angel investments in 38 companies. There were successful exits from six of these, while seven where closed down. He has holdings in 25 companies, and is on the board of directors of nine of them. He is also heavily involved in two venture capital (VC) funds and is on Tesi's Advisory Board.
"Many investors say they are giving back, and that is very worthwhile. But for me, angel and VC investing is primarily a profession. I regard myself as more of a co-owner or owner than an investor."
"I want my companies to succeed, and of course I have some expectations for exits. An angel investor's earnings are based on good exits. My work, though, stretches over a longer time span than a conventional investor's. Studies show the average exit times for angel investors to be 9–11 years," adds Korhonen.
Beyond money – knowledge and networks
If the intent is to be a competent owner, Korhonen believes it is essential to select companies in sectors the owner knows well. He does not invest in, for example, pharmaceutical companies. Instead he mainly owns companies in the software sector because he wants to contribute much more than money.
"Ideally, an angel investor has earlier done what the entrepreneur they support is doing now. That way they already have the expertise, experience and networks that will benefit the entrepreneur," he points out.
Not all angel investors are as active. Often an investment is made by bigger syndicate, so only some of the investors need to be active. Also, some founders are more self-driven, while others need more discussion partner to support their decision-making. In Korhonen's experience, sooner or later help is needed.
"I might help, for instance, in a financing round, selecting a CEO and other key recruitment, creating an incentive system, or in exit negotiations. The same critical points are often repeated in different companies, but they may occur in a different sequence.
I am available at short notice
Acute problems in startups and growth companies come in many different forms. Korhonen's phone starts ringing when a company's sales is dropping, or a product fails and customers complain. Perhaps, unexpected costs have arisen and cash is running out, key personnel have resigned or the founders' motivation is under strain.
"If I'm chairman of the company's board of directors, I can't say please come back in three weeks. My activities are similar to a helpdesk. I try to be available all the time and to help as quickly as possible. Situations evolve all the time, so I never know in the morning what the day ahead holds in store for me. Anyhow, that style of working suits me well," he says.
Korhonen is most active in those companies in which he sits on the board of directors. Whenever necessary, he is even in daily contact with a company's management, but sometimes there is a longer interval between contacts. "It depends on the challenge, the situation and the entrepreneur."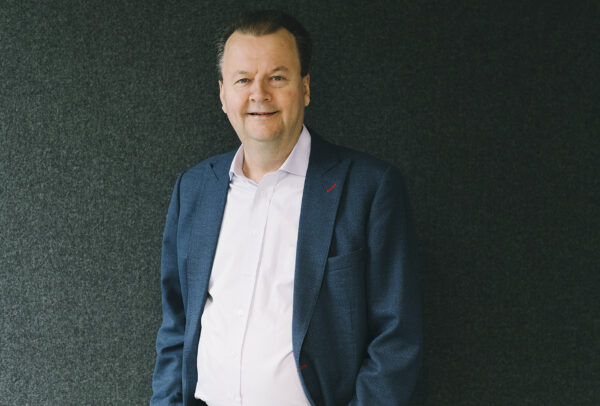 A competent angel investor has extensive networks
It is important for professional angel investors to maintain a constant deal flow. The more contacts and networks extending in different directions they have, the more likely it is they find new promising investment opportunities.
"An angel investor can receive a tip about a potential investee from, for instance, a VC fund for whom the investee company is in too early a stage. Universities, student associations, entrepreneurs, angel investors, public finance providers, FiBAN … they are all important contacts in terms of deal flow," Korhonen stresses.
Networks are also important when developing companies. A successful company does not live in a vacuum. It needs, for instance, new customers, financing, subcontractors and, especially, good employees.
"An owner can have contacts with entities for which there is no access to management without help. In such a case, the owner can open doors."
"I've tried to help especially in building bridges to financiers and investment banks, but also in customer relationships, recruitment and relocation. I've also given tips about recruitment, accounting, auditing and advertising agencies, and introduced people to each other. The list is endless. Cooperation relationships have resulted in all of those areas," says Korhonen.
Photos: Junnu Lusa
---
Ari Korhonen
Who he is: Full-time angel investor and VC investor, who invests in tech companies both privately or from Lagoon Capital. Senior advisor and investor in Spintop Ventures. Growth partner and investor in Evli Growth Partners. Member of Tesi's Advisory Board.
Education: Master of Science degree in engineering from LUT University, Finland. Awarded Honorary Doctorate in Economics and Business Administration by LUT University in 2017. Member of LUT University's Advisory Board.
Entrepreneurial experience: Successful technology entrepreneur for 20 years in software company Komartek, which was bought in 2004 by WM-data (presently CGI). Komartek had exports to 10 countries.
Investments: DealDash, Sympa, Miradore, Flowplayer, Surveypal, MariaDB and many others. Six successful exits: Small Giant Games, Severa, Paytrail, In4mo, Octo3 and The Switch. Also invests in VC and buyout funds, such as Seedcamp, 500 Startups, True Global Ventures and KJK Capital. Full successful exit from Seedcamp fund II.
Organisational activities: Co-founder and honorary member of FiBAN (Finnish Business Angels Network), and Vice Chairman of the Board 2010-2012. EBAN (European Business Angels Network) board member and Vice-President 2012-2016. Active member in many international business angel networks.
Special: In 2017 Ari was featured by EU-Startups as one of the top 40 of Europe's most active and most influential angel investors. Business Angel of the Year in Finland in 2014. Honorary member of Catz Lappeenranta, a female basketball club.