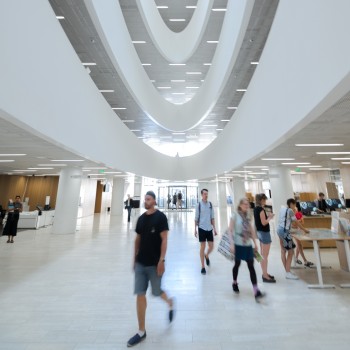 The pandemic has had a less-than-anticipated impact on the venture capital and private equity market during the first half of 2021, no systemic disruptions were identified, and market development has been extremely positive. International investors have not withdrawn from the market, as happened in previous crises. Financing for Finnish SMEs improved and startups raised a record amount of capital during the first half of the year. Nevertheless, there is still scope for market development.
"General economic growth has been rapid in the waning pandemic, and investment valuations have risen. The high level of valuations is also reflected in Tesi's higher profit, most of which is imputed and unrealised," says Tesi's CEO Jan Sasse.
During H1/2021, Tesi made new investments and commitments amounting to EUR 83 million, both in funds and directly in growth companies. Tesi's Finnish funds raised new capital while Tesi's international partners invested considerably more in Finland compared to the corresponding period in 2020. The temporary investment programmes specially created to mitigate the effects of the pandemic have experienced declining demand since 2020.
"Growth companies financed by the VC&PE market play a crucial role in achieving transformative and sustainable economic growth. Tesi's role in the corona crisis has been to ensure the continuity of growth companies' businesses by supplying financing and market information. As the crisis abates, it's only natural to turn our attention back to Tesi's normal investment operations," comments Jan Sasse.
Although the supply of capital improved during the first half of the year, there are still market bottlenecks that Tesi plays an important role in eliminating.
"The challenges facing Finland continue to be the low level of investments in the country, the small size of funds, and also the growth and international expansion of small companies to mid-cap size,"  Sasse concludes.
Key figures for H1/2021 (H1/2020 in brackets)
Tesi's new investments and investment commitments EUR 83m (183m), of which

fund commitments EUR 47m (110m)
 direct investments in companies EUR 12m (23m)
special investment programmes to mitigate pandemic impact EUR 24m (50m)

International capital attracted to Finland from Tesi's fund investor partners EUR 165m (49m)
New capital raised by Tesi's Finnish portfolio funds EUR 427m (333m)
New VC&PE funds investing in Finland 4 (5)
Tesi's profit for the period EUR 212m (7m)
Tesi's assets under management as at 30 June 2021 EUR 2.1 billion (1.6 billion), comprising 100 (98) funds, 4 (4) funds-of-funds, and 87 (63) direct portfolio companies
Read more about Tesi's H1/2021 Interim Review
Further information:

Jan Sasse, CEO, Tesi
+358 40 861 9151
jan.sasse@tesi.fi
Tesi (Finnish Industry Investment Ltd)  is a state-owned investment company that wants to raise Finland to the front ranks of transformative economic growth by investing in funds and directly in companies. We invest profitably and responsibly, hand-in-hand with co-investors, to create the world's new success stories. Our investments under management total 2.1 billion euros. www.tesi.fi | @TesiFII