There is an enormous number of innovative, interesting growth companies in Europe, but the total value of annual venture capital investments is just a fraction of that found in the United States.
Europe and the United States have similar sized economies, measured in terms of gross domestic product. By this comparison, the amount of venture capital investments in Europe could be much higher than it is today – especially since we have an abundance of growth companies that are attractive to venture capital investors. So now the sector is talking about an investor's market in Europe, says Hendrik Brandis, a partner with Earlybird Venture Capital.
The German company Earlybird manages a portfolio totalling EUR 700 million, and since 1997 it has invested in about a hundred growth companies – mainly in the technology sector. Last August, Earlybird and Finnish Industry Investment were included in the Finnish cleantech company Enevo Oy's financing round aiming to accelerate the internationalisation of Enevo.
"The only companies Earlybird pursues for its portfolio are those with business ideas that are somehow revolutionary – trailblazing in their sectors."
Hendrik Brandis
Now Earlybird is getting ready to take part in a financing round of another Finnish tech-sector start-up.
According to Brandis, Earlybird is the type of investor that takes risks rather than avoids risks.
"The only companies Earlybird pursues for its portfolio are those with business ideas that are somehow revolutionary – trailblazing in their sectors."
One such company is Enevo, which optimises waste management logistics. The company's logistics service is based on smart sensors that measure the fill level of waste containers. The sensors wirelessly send data to Enevo's servers, which calculate the optimal collection interval for each waste container.
"We're not looking for sure bets that, if successful, give a three or four-fold return on our investment; we go all in."
Plenty of opportunities
Brandis believes that this is the golden age for the international venture capital market, from a venture capitalist's perspective.
"There are a huge number of promising technology sector start-ups, mainly because the Internet has created virtually limitless opportunities to launch new business ideas, e.g. in e-commerce and in the wildly growing arena of financial tech, or fintech."
For European growth companies, however, the availability of funding is tight.
"The amount of venture capital investments in the United States is about 22 billion euros annually; the corresponding number in Europe is a mere three billion euros. But I certainly don't consider Europeans to be less innovative than Americans. The market situation does, in fact, offer plenty of opportunities to the few venture capital investors that are active in Europe."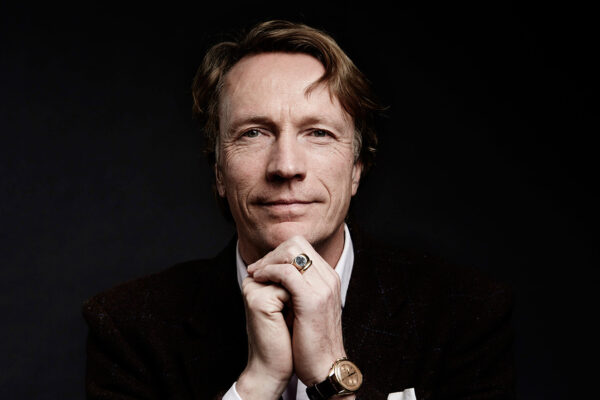 Good education and innovativeness
Brandis notes that collaboration with Finnish Industry Investment helps pave the way to the Finnish market and even mitigates Earlybird's risk because, as a local player, Finnish Industry Investment is well versed in the Finnish markets, legislation and business culture.
In the eyes of an international venture capital investor, Finland's advantages are its high-ranking educational system and its wide scope of innovativeness.
"The disintegration of Nokia has even strengthened Finland's position as a target for international venture capital investments because it freed up a lot of resources to establish new and innovative companies."
The small size of the domestic markets may even be an advantage for Finnish companies because it creates a good premise for rapid internationalisation.
"Finnish companies are going after international markets right from the start. It's a situation that differs quite starkly to that of the typical German company, because the German markets alone are almost ten times the size of Finland's."
---
Hendrik Brandis
PhD, aerospace engineering, Technical University of Munich.
Co-founder and partner of Earlybird. Focuses on the technology sector.
Previously partner at McKinsey and before that helped design the Eurofighter.
World champion sailor.
Earlybird Venture Capital
Earlybird Venture Capital GmbH & Co was established in Germany in 1997.
Manages over €700 million ($900 million) in assets.
Has backed more than 100 European companies.
Its active portfolio includes 33 companies across the consumer internet and enterprise services space.
---
The article was first published in Tesi's annual review 2014.