Flow Technologies – transformational solutions for construction sector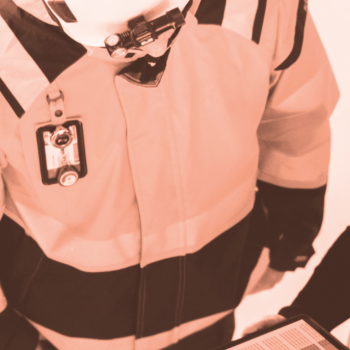 Tech company Flow Technologies Oy develops solutions that enhance construction efficiency at the worksite and that can even halve construction time. The industrial methods developed by the company have attracted keen interest, also internationally.
Why?
Jobs at worksites are generally regarded as separate projects rather than collectively as a single process. Digitalisation of construction and standardisation of site practices offer plenty of opportunities.
A typical construction site uses only 10–20 per cent of available time on active building. The rest of the time the site lies idle, awaiting the start of the next work phase. There is much room for improvement, therefore, in worksite utilisation and construction workflow. Efficient construction would also enhance capital efficiency and stimulate market appetite for investing in the sector.
What and how?
The software, products and services developed by Flow Technologies improve the utilisation rate of a worksite, while also enhancing efficiency in the communications between and interdependency of the parties involved in construction. Job scheduling can be accurate to within one hour.
The company has developed software for digitally monitoring and controlling from a single platform the entire worksite and construction chain. Worksite scheduling and workflow management then become real-time. Each party knows the exact phase of the worksite and exactly when their input is needed. Optimally, the site can deploy industrial production models and reduce the environmental footprint of construction.
Growth and internationalisation
Construction is an important sector on the global stage, too. However, low productivity is a shared problem in the sector. The software solutions developed by Flow Technologies for improving workflow on construction sites have captured a lot of attention in the Nordic countries, and also from farther afield. The company has set its sights on international expansion in Northern Europe first, before focusing on other markets with high construction costs.
More than 70 companies use Flow Technologies' solutions at some 400 worksites, of which roughly 10% are outside Finland. The company develops and perfects its services in collaboration with construction companies.
The importance of growth capital
The growth equity investment will support Flow Technologies' growth and international expansion. The company has received growth financing from Tesi and Ilmarinen Mutual Pension Insurance Company. These investors give the company more credibility when discussing growth with international players. Tesi has already opened up links to international markets through its own network.
Tesi invests directly in growth companies as a minority investor, hand-in-hand with private investors and on the same market terms as them. Tesi's role as a venture capital and private equity investor is to help Finnish startups and growth companies succeed. In this way, together with our co-investors, we create Finland's new global success stories.
General information
Construction and technology corporation Fira demerged in spring 2022 into two groups: Fira Group and Flow Technologies Group.
The companies in the Flow Technologies Group develop solutions for improving construction flows and reducing environmental footprint. Group company Sitedrive Oy (formerly Fira Smart Services Oy) develops digital solutions and services, and also provides scalable solutions for the global market. Group company Flow Modules Oy (formerly Fira Modules Oy) develops and manufactures modular bathroom & building services solutions.
Transformational solutions for construction sector