Varjo – the world's best virtual technology for world-leading companies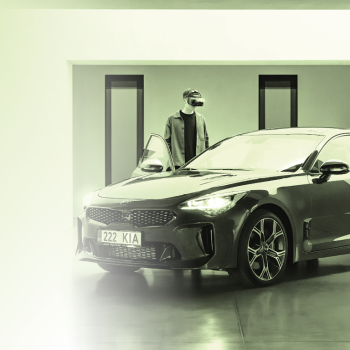 Varjo, manufacturer of professional solutions for virtual reality (VR) and extended reality (XR), is revolutionising how to create an augmented reality that feels truly genuine. For instance, Varjo's XR technology has already made the training of aircraft pilots and the design of automobiles much faster and cheaper.
Why?
Varjo's vision is to make extended reality just as realistic to the human eye as the real world. True-to-life extended reality can change a 2D world into an immersive 3D world where working and learning are more in-depth and more efficient. This will change the way we work – in all industrial sectors. Flying on business trips and to training courses will decrease, and so will the CO2 emissions that such travel generates, making Varjo's technology a part of the clean transition.
For training pilots of commercial and military aircraft, for instance, it is cheaper and faster to practice flying with Varjo's XR headsets than in a large and expensive simulator. Designers in the automotive industry can work far more efficiently using true-to-life virtual models.
What and how?
Varjo focuses on developing the most advanced augmented, virtual, and mixed reality headsets and services for the world's leading companies. The XR headsets for professional use already provide the same resolution optics as the human eye, so extended reality blends seamlessly with its environment. It is almost impossible for the user to discern where the real world ends, and the virtual world begins.
Launched in 2022, Varjo's Reality Cloud service makes using extended reality at work easier. Designers in the automotive industry, for example, can work on the same virtual model regardless of time or place when extended reality files are streamed from the cloud to designers and XR headsets.
Growth and internationalisation
From the outset, Varjo's strategy has been to operate globally. A global brand was created for Varjo even before commercialisation of its first product. It was then launched with the worldwide message that VR solutions with human-eye resolution optics were being developed in Finland. This prompted many leading industrial companies to contact Varjo and participate in developing prototypes – and then to stay on as customers.
Today, Varjo's customers include 15 of the world's 20 largest automotive manufacturers. In the USA, some 25 per cent of Fortune 100 companies use Varjo's VR/XR technology. The latest conquest is the United States Armed Forces, which started using Varjo's XR headsets for training helicopter pilots.
The importance of venture capital
Varjo has raised altogether four financing rounds, totalling around EUR 150 million in growth capital, from leading European and Nordic venture capital and private equity investors. The financing has allowed Varjo to pursue its ambitious strategy of developing the world's best extended reality technology. As a growth company, Varjo is still strongly in the R&D phase and almost all its main technologies are developed and patented by the company itself.
Tesi made its first investment in the company in 2020 in its Series C funding round, which Varjo used to strengthen R&D and international growth. Tesi made a follow-on investment in the company in 2022. Deeptech companies developing disruptive technologies, like Varjo, form one of the areas on which Tesi focuses its investment operations.
General information
Varjo was founded in 2016. Some 220 people work in the growth company globally, as at autumn 2023. The company's head office and R&D facilities are in Helsinki, Finland. The USA head office for global business operations and sales is in the Washington metropolitan area. The company has employees in the UK, Germany and Sweden supporting its European customers.
In 2022, Varjo more than doubled its net sales to EUR 22.7 million. North America accounts for roughly 50 per cent of this figure. Varjo has built a network of over 40 international distributors to support its growth and sells directly to over 35 countries.
The world's best virtual technology for world-leading companies